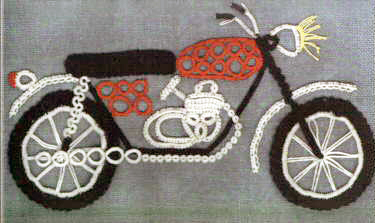 I'm not sure if it is vanity or not that I want people to come to my website, find information they can use, and possibly give me feedback on what they may or may not have found to be interesting/informative/worthwhile. I guess the bottom line is that I am a slight bit of an extrovert and because of this, I crave social interaction.
Regardless of my motive, I have a large amount of information related to tatting (& some other lacemaking/needlework techniques) on my website that I want utilized. So I thought I would use my blog posts as a way to gently point to the content on my website:
www.TheShuttleSmith.com
My website main page features two main items:
the menu bar in which I have all my information in 'pages' archived permanently.
My

blog posts

….which are uploaded periodically.
Since I like to read and learn about other people (especially tatters!) I thought I would share things about myself. That is why I have an

ABOUT THE SHUTTLESMITH

page on my menu bar. I just updated it by adding a picture of my tatted motorcycle and a photo of my 'real' motorcycle (also red–just don't relate my choice of motorcycle color & me to the state football team that most Nebraskans are fanatical about!) and how I enjoy traveling to tatting events.
Here's a direct link to that page:
ABOUT THE SHUTTLESMITH